Revisional Breast Surgery
The passage of time can change the appearance of a woman's breasts, whether or not they have been altered by surgery. At times, an individual's preferences may shift, causing them to seek revisional breast surgery. A thorough understanding of the various forces that contribute to changes in a surgical result over time is important when undertaking revisional breast surgery.
Dr. Belsley feels that revising a previous surgical result should be preceded by lengthy discussions about available options. She strives to provide a very thorough explanation of what she regards as the possible and the optimal surgical approaches.
Frank discussions that include the advantages and disadvantages of each option can lead to a wonderfully satisfying result.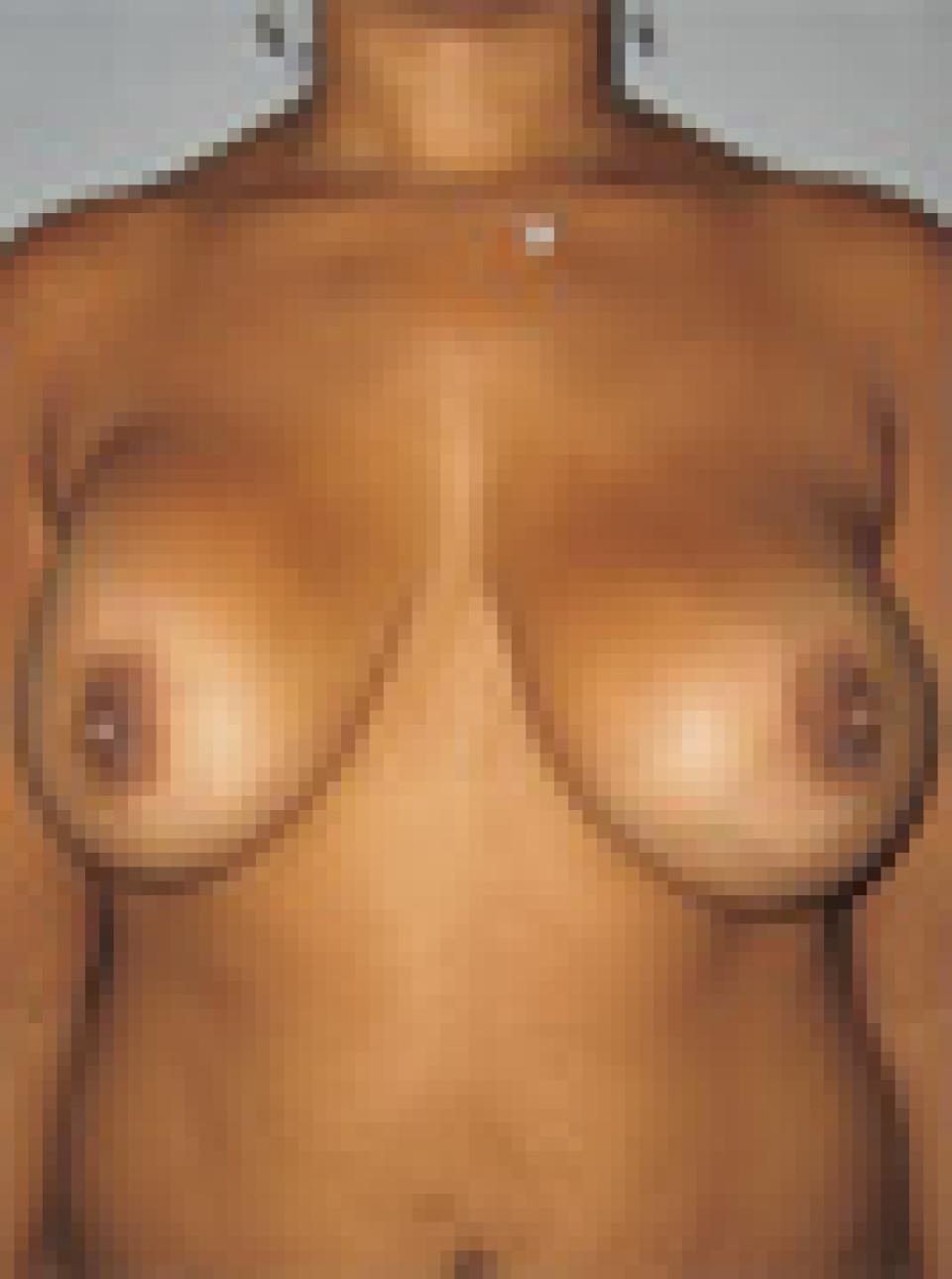 before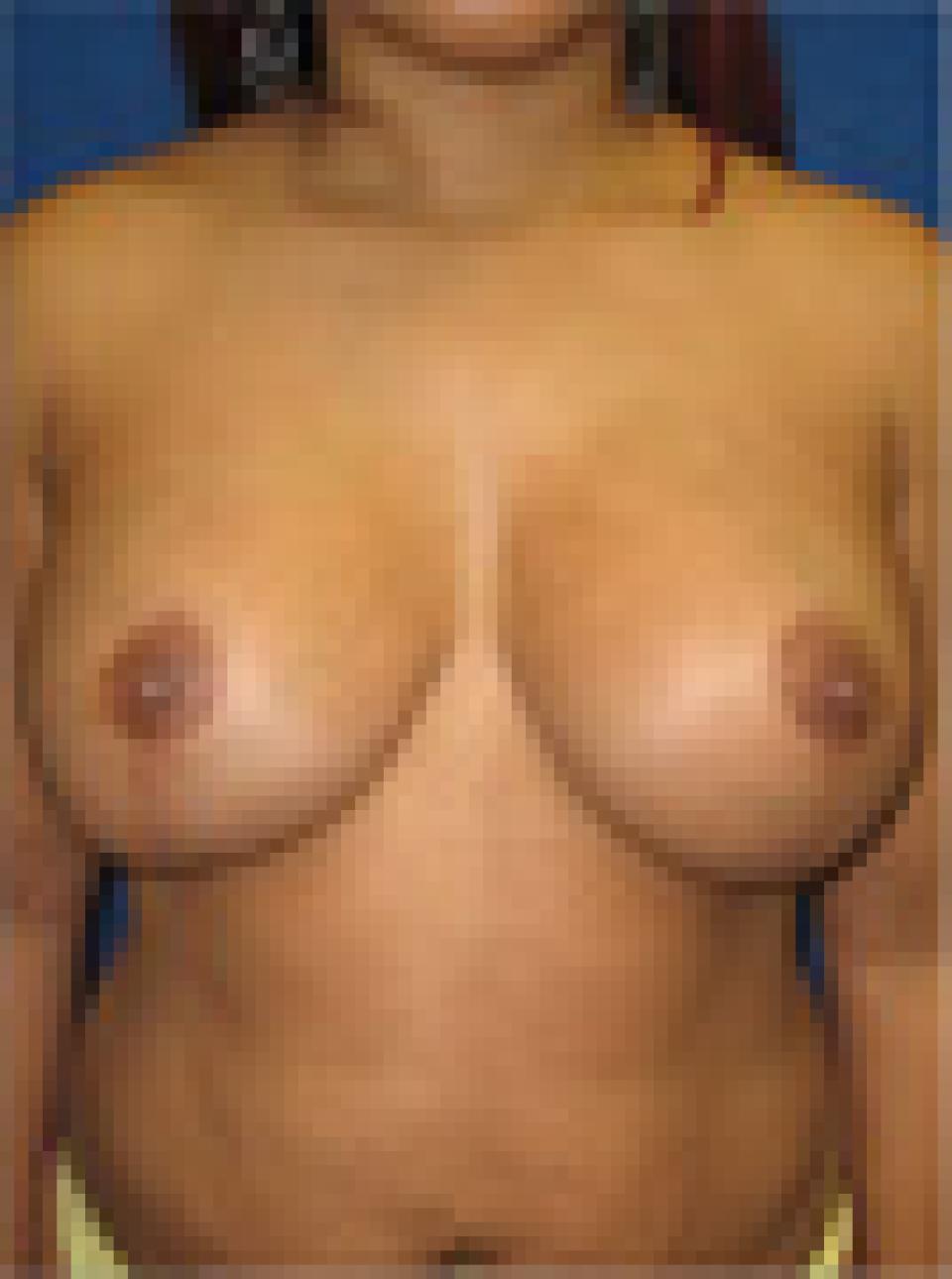 after
This case depicts a 30 year old woman who had undergone breast augmentation with 300 cc smooth, round saline implants placed above the pectoralis muscles via a periareolar incision by another surgeon approximately one year prior to her consultation with Dr. Belsley.
Her Grade IV capsular contracture was revised by exchanging her implants and placing the new 330 cc smooth, round saline implants below the pectoralis muscle and performing a vertical or "lollipop" incision breast lift. The post-operative photographs depict her appearance just under one year after her corrective surgery.
I apply the same criteria to patients who have had their surgery elsewhere as I do to my own patients. I am typically reluctant to re-operate on a breast augmentation patient for minor issues, because each time one undergoes revision, many of the risks of surgery tend to be multiplied. This is why I spend a great deal of time discussing size preferences and the likely outcome of surgery with my patients pre-operatively. It is said frequently that the most common reason for re-operation of the breasts in women who have had breast augmentation surgery is that they wish to "go bigger." Ultimately, I feel that this is a poor reason to undergo repeated surgical procedures that can only result in more scar tissue, which is unpredictable, and thinning of the native tissues, which are necessary to cover the implant and provide a natural looking result. I encourage patients to think carefully about the risks of revision in cases where there is not a major problem.
More >>
The surgical use of the word "revision" implies more than repeat; it means going back to the site of a previous operation and performing another one, similar perhaps but not necessarily the same. The reasons are multiple – there may have been an anticipated or unanticipated complication, the patient may not be satisfied with a cosmetic result although there is no other issue, the procedure may need to be repeated because the implant has become worn or damaged (not only breasts, applies to pacemakers and eye lens implants).
In terms of revision of breast surgery, the patient may be dissatisfied with a poor result, or perfectly satisfied but now wants the breasts made larger or smaller; something may have happened to the prosthesis and it needs to be replaced; the prosthesis may not have changed but the patient wants a different type (switch from saline to gel); there may have been post-augmentation changes due to pregnancy, weight gain or loss, or advancing age.